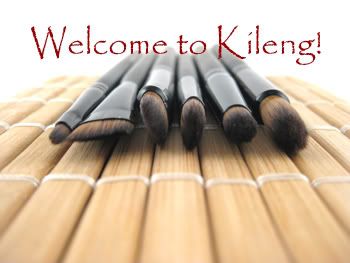 At Kileng ("Kee-leng"), you will find some of the best and affordable makeup brushes and accessories. Our brushes are synthetic, 100% Vegan, cruelty-free, and perfect for traditional cosmetics as well as mineral makeup. Our accessories are fun, useful, and will enhance your own makeup routine as well as make wonderful gifts.
With heavy hearts, our store has been closed. We wish you the best in all your makeup adventures and thank you for your business!
Our email is still up for the time being, so please feel free to email us at
info@kileng.com
if you have any additional questions or comments that you'd like to tell us.
Thank you for a great two years and a half years of serving you!
Sincerely,
Kileng